JOIN US NEAR BARNARD, KS
For those interested in shooting some longer range targets, we will be having precision rifle matches. We will be engaging targets from 10 yds to around 1400 yds.
We will be having monthly precision rifle matches from April thru Sept.
THE MATCH
The majority of the rifle shots will be in the 500 to 800 yd range. We will be shooting a fair amount of steel so no steel core ammunition allowed. This will be for .300 mag or smaller.
THINGS TO BRING
Bring spotting scopes and LRFs if you have them. You may also want to bring a bipod or pack to rest a rifle on, ground pad, elbow and knee pads, ballistics charts or calculators, binoculars and of course eye and ear protection. Bring a towel or blanket to cover your weapon to protect it from the sun. You will also want to bring a lunch and something to drink and possibly a chair.
DON'T MISS THIS!
These matches are designed to be fun and to learn as much about long distance precision shooting as possible.
GPS COORDINATES
N 39 degrees 07.795′
W 098 degrees 06.299′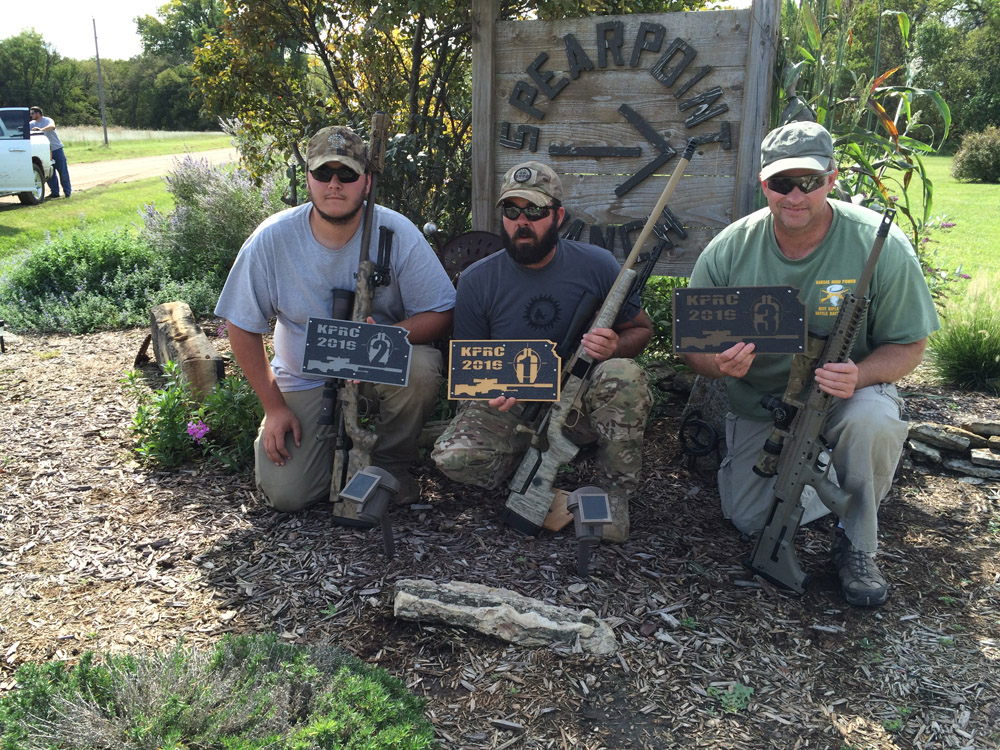 2016 KPRC Points Race Winners
Limited Spots Available - Claim Your Dates Now!
Contact us today to schedule your Hunting Experience and Firearms Training